Lectures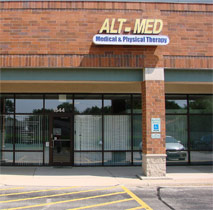 Dr. Massey is available for professional and community lectures.

To request a lecture, please call (847) 923-0046 or email Dr. Massey at am4011@juno.com
.
Date and Time
11/12/12 7-8 pm
Location
Roselle Public Library
Sponsor
Roselle Public Library
Topic
Pain and The Active You

One of the

most important

therapies for chronic pain is physical movement. However, with chronic pain physical movement can be difficult and can increase pain. Specific movement therapies as well as dietary supplements and nontraditional medical interventions can help to reduce pain, increase range of motion and ultimately improve physical movement. With proper increased physical movement, many pain conditions can improve.
Registration

not necessary
| | |
| --- | --- |
| | |
| Date and Time | 1/24/2013 7-8:30 pm |
| Location | Wellness House - Hinsdale |
| Sponsor | Wellness House - Hinsdale |
| Topic | Dietary Supplements and Cancer |
| Registration | Wellness House |
Date and Time
3/12/2013 7-8:30 pm
Location
Wellness Place
Sponsor
Wellness Place
Topic

Stress Reduction and Management





Dr. Massey will discuss all aspects of stress, both the positive facets and the harmful effects, the difference between acute and chronic, and the physiological changes which stress may produce. Most importantly, he will cover lifestyle changes and specific behaviors which can reduce the effects of chronic stress.




Registration
Wellness Place
| | |
| --- | --- |
| | |
| Date and Time | |
| Location | |
| Sponsor | |
| Topic | |
| Registration | |
If I had not entered in this back pain program, I told for sure that I would have to have had back surgery for my three herniated disc's. I have talk to a few coworkers... They had back surgery and I cannot believe the shape they're in... Some are never going to be the same. Some had less severe problems than me and are now on permanent disability. I feel the 99.5% back to normal before the accident.
- Richard Tesler
View All Patient Comments